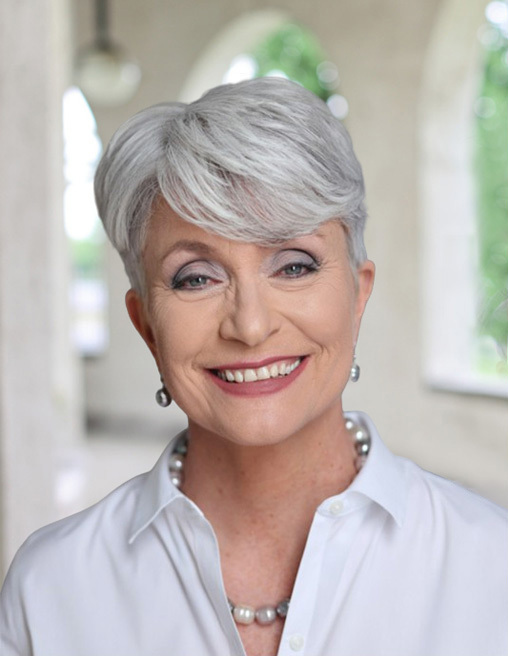 Michelle Davidson
Founder, CEO
Michelle is a passionate communications, marketing and public relations professional with a proven track record of generating results that advance business goals and raise the profile of products, companies and their leaders with their customers and key decision makers. She has more than three decades of experience in all aspects of advertising, marketing, public relations, thought leadership, employee communications, CEO/executive communications, crisis and issues management and community engagement in multiple industries, particularly healthcare.
Michelle is also a Certified Grant Writer.
Prior to launching Thunder, Michelle led communications and marketing at a Pennsylvania-based healthcare company. While there, she created the company's first-ever inclusive marketing campaign that embraced LGBTQ, multicultural and multiracial populations. And to improve the company's engagement with its members and providers, Michelle launched the organization's first customer experience program, including focused work sprints, customer journey work and process improvements to increase quality and service levels. She also led the organization's RFP response that resulted in the company's historic, preliminary statewide selection for the state's Medicaid program.
Previously, Michelle also led public relations, media relations and issues management for a national Medicaid health care organization. She doubled the company's media coverage, year-over-year, for three consecutive years and supported the launch of new lines of business in Florida, Louisiana, Michigan, Nebraska, Pennsylvania and the District of Columbia, raising the visibility of each business and its leadership with key decision makers in their respective markets. She also led the successful rebranding of the company's behavioral health business in Pennsylvania.
Michelle also developed a new corporate communications department at a regional Blue plan in Pennsylvania, featuring employee communications, public relations, issues management and executive speechwriting capabilities. While there, Michelle implemented a new enterprise-wide employee communications program and media engagement platform that produced measurable improvements in relationships with internal and external stakeholders. She also launched a regional healthcare symposium that positioned the organization as a thought leader capable of bringing together political, regulatory, academic and industry stakeholders to discuss how best to improve the quality, accessibility and affordability of healthcare in the region.
Michelle is a member of the Board of Directors of Action Wellness (formerly ActionAIDS) and a member of the Community Advisory Board of Healthy NewsWorks. She lives in South Philadelphia with her rescue pup, Luna.
Sign Up For Our Newsletter